Business Lunch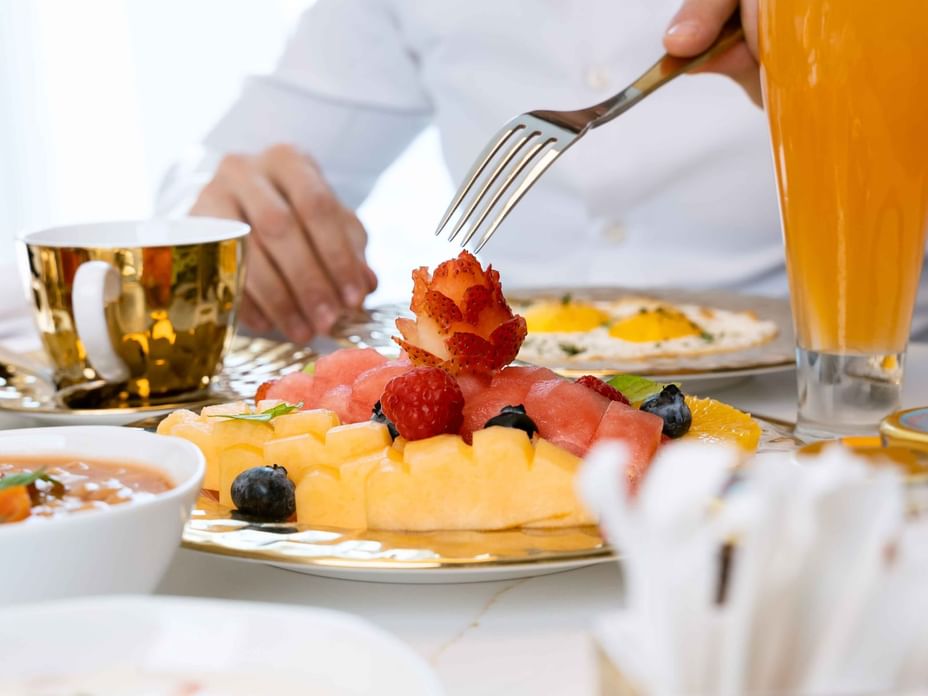 The business lunch proceeds smoothly, with discussions taking place over the delectable dishes and fine wine. The luxurious surroundings and impeccable service add a touch of glamour to the proceedings, helping to establish a positive and productive atmosphere for the meeting.
The menu is a carefully curated selection of dishes, crafted by renowned chefs and designed to impress even the most discerning palate:
Business Lunch at QAR 65 pp ( served at H2O Pool Restaurant ): Soup, Salad, main course, and dessert.
Timing: 12:30 pm - 4:00 pm (every day)
For reservations :
Call the following number: 44485333
Or thru WhatsApp: 55016787